Although brown bears can be seen throughout Katmai National Park, as well as the greater Bristol Bay region, no destination attracts more bear viewing enthusiasts to the area than Brooks Falls.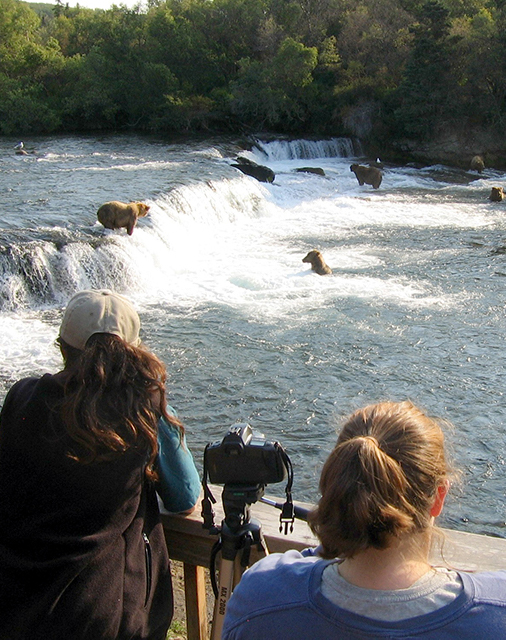 Located on the Brooks River, a mile and a half long stream connecting Brooks and Naknek Lake, Brooks Falls create a natural funnel for a massive run of sockeye salmon each year, in turn attracting bears to the area to feed. How many bears you ask? As many as fifty bears have been seen fishing during the peak of the salmon season!
Situated along the banks of the Brooks River, and within walking distance of our own Brooks Lodge, are three elevated 'viewing platforms' (one of which overlooks Brooks Falls itself) where visitors can watch bears in their natural habitat.
Not surprisingly, peak bear viewing opportunities typically coincide with the peak of the salmon run, which generally exists in our neck of the woods during the months of July and September. However, bears can (and typically are) seen along the Brooks River throughout our entire operating season from June through September.
Aside from our operation on-site, all of our other operations also make day-trips to Brooks for those interested. To learn more, be sure to check out each of our lodges pages or get in touch with one of our trip experts by clicking right here.